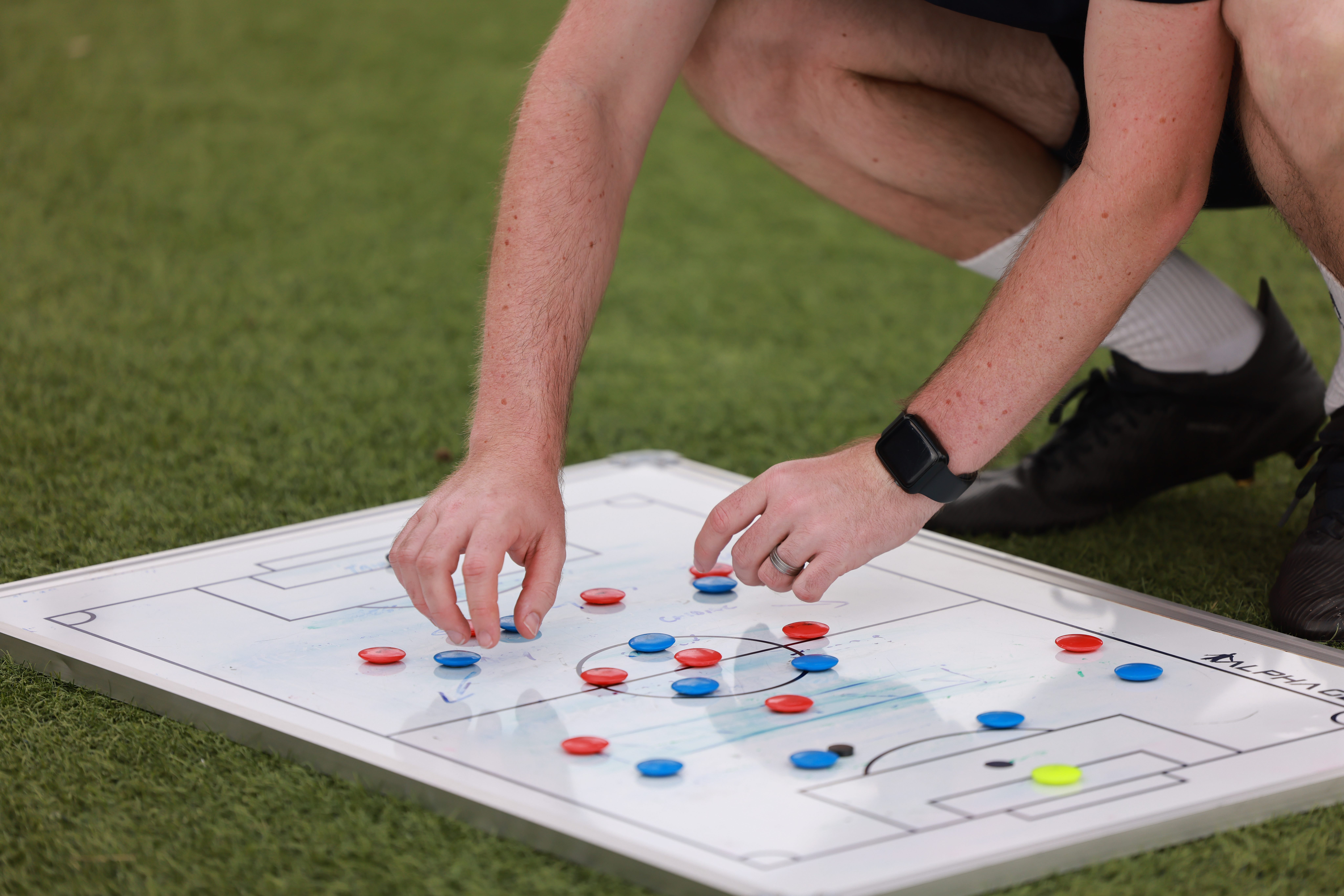 Hills Football are proud to announce a new coaching initiative. The aim is to provide better access for school aged individuals an opportunity to get started on their coaching journey. Typically these individuals have a very limited time frame of availability to undertake a coaching course. Especially when course can continue across a number of evenings. As such this course maximises the school holidays period, in an intensive two day structure.
Open to all aged 13-19 years old all participants will achieve their Skill Training Certificate at the completion of an intense 2 day program. Participants will gain a deeper understanding about session design, session structure, what and how to coach, age appropriate information, and game day. The skill training certificate is catered towards coaches working with players of 9-12 years old.
The clinic will run during the upcoming school holidays between 9:30 and 3pm on both days (see below for all details). Participants will need to complete both days in order to achieve the certificate.
Please note that lunch and drinks are not included in the program and all participants will need to cater for themselves.
If you have any questions please contact dan.sheppard@hillsfootball.com.au
Event details
Date: Mon 4 and Tues 5 July
Time: 9:30-3pm
Location: Bella Vista Public School, Free Settlers Drive, Kellyville/Bella Vista (can differ when using some navigation apps)
Who: Anyone born in 2009 – 2003
Cost: $100 per participant
Registration link: http://education-ffa.sportingpulse.com/Entry/?EID=25368
What to bring: All participants need to wear sports clothing, football boots are recommended. Lunch is not provided and all participants will need to supply their own food and drink for the day.
Wet weather: In the event of wet weather please bring suitable wet weather clothing. Any changes to the event will be sent via email to all registered participants.