Pathways in The Hills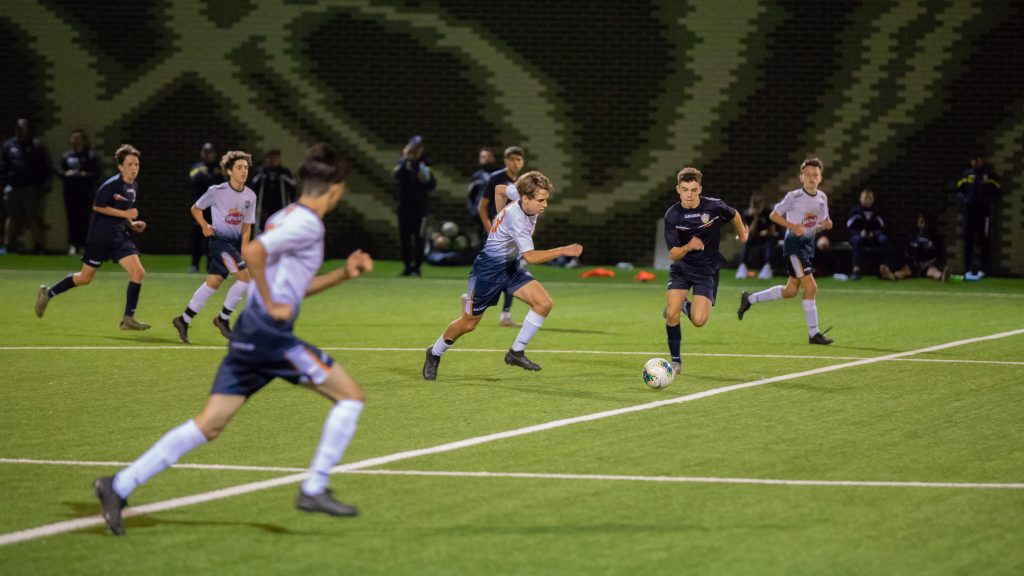 Hills Football and Hills United FC have worked in previous years to create a more streamlined and professional pathway for players that reside within the Hills Football catchment.
Hills Football provides the Little Legends Program for any 3-5 year old or preschool aged player as their first opportunity to experience the round ball.
Club football typically starts at Under 6 in line with Kindergarten. Across the local clubs within Hills Football there is plenty of opportunity to play in the MiniRoos (male and mixed gender teams), and MiniTildas (female only teams) competitions. The MiniRoo and MiniTildas competitions are for players aged U6-U8. All clubs within the Hills Football district proved a wide range of graded and different age groups to participate within.
Typically the more talented player will then progress into a SAP (males and mixed gender teams, U9 – U12) or GSAP (Girls only, U10 – U13) program, however many may remain within a Hills Football Member Club to participate in the local Division 1 or similar competition.
Following SAP/GSAP/Member Club Program the more talented players will then progress to a Youth League program. On the male side there are two options through Hills United FC (U13-U18) and Hills Football (AYL U13-U16), and on the female side Hills United FC (U14-U16).
The aim is that there will be a steady flow of players progressing into the relevant Senior squads (U20 and First Grade) at Hills United FC. Beyond Hills United FC the next pathway is into an A-League Men's or Women's Club.
Could you be the next Kyah Simon to progress through a Hills Football Club and onto the biggest stage?
Access to these programs are through trial or invite only. Typically programs will host trials around October and November of each year. Registrations for trials will open towards the end of every season.
For more program information please contact: