Walking Football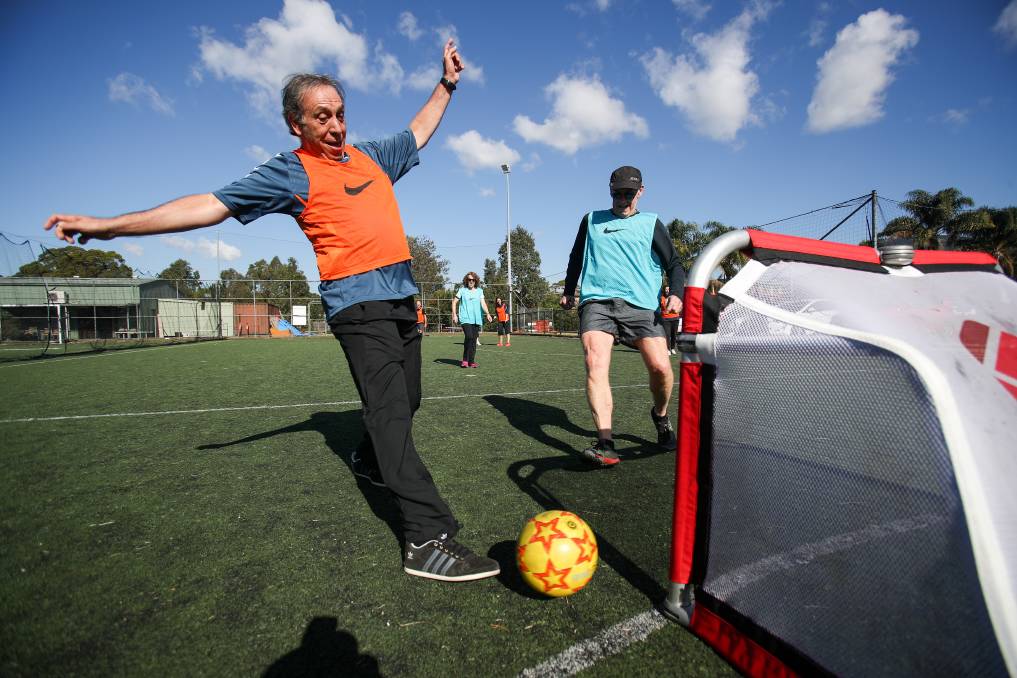 Hills Football is proud to launch the regions first ever WALKING FOOTBALL program for participants 40 years and older.  Walking football is an initiative that allows football lovers the chance to continue playing in a format that is safe, friendly, fun, non-competitive and most importantly non-contact.
Who?
Anyone aged 40 – 90 years of age.
Where?
Francesco Reserve, Bella Vista
When?
Tuesday Nights, 7pm. Starting September 25th for 8 consecutive weeks.
Duration?
Each match will consist of 4 x 10 minute quarters
How does it work?
Walking Football is the same as "normal" football, however you cant run!
Participants must have at least one foot on the ground at all times. Playing in either a 4v4, 5v5 or 6v6 (depending on numbers).
Each night, participants will be divided into two equal teams with coloured bibs. Participants will play in a non competitive match and rotate any substitutions accordingly.
Regulations for the Walking Football program can be found here:
20180711 – LEG – 201819 Walking Football – Regulations (MR)
Cost?
The cost of the program for the 8 weeks is $60 which includes players insurance.
How to register?
Simply follow these steps:
Login:

Go to the Play Football www.playfootball.com.au (previously MyFootballClub)
Click on "Register Now"
Select "Player Registration"
Follow the prompts to proceed to login pages, find your FFA number and/or reset your password
Login using your FFA number and password:
Start Registration
Once logged in, select "Make a Registration" or "Register Now"
Update contact details if necessary.
On the next screen, enter the club name Hills Summer Football NB: If you get a message saying there are no packages then click OK and check the club name
Select the Registration role as: "Player" NB: If this is the first time you have registered to play football in Australia you will need to confirm whether you played in another country
Select the correct Registration Package that applies for your registration.
Click the "Add" button.
Click the Next button at the bottom of the screen.
Read and acknowledge the Terms and Conditions then click Next.
Click on "Pay Now" to pay online with a credit card (VISA or MasterCard), or select "manual Payment at Club" if you want to pay at our club information day.
Answer the questions on the final page and click the "Save All Answers" button.
Where do I go if I need help with my registration?

If you have any trouble with your registration you can use the following resources to help you.

Visit the FAQ's page on the MyFootballClub website.
View the Player Registration guides and videos which are on the Resources page of the MyFootballClub website.
Call FFA Support Centre (02) 8020 4199 if you are having problems with your password to login.