Vote for Hills Football $200k Grant
We need your help!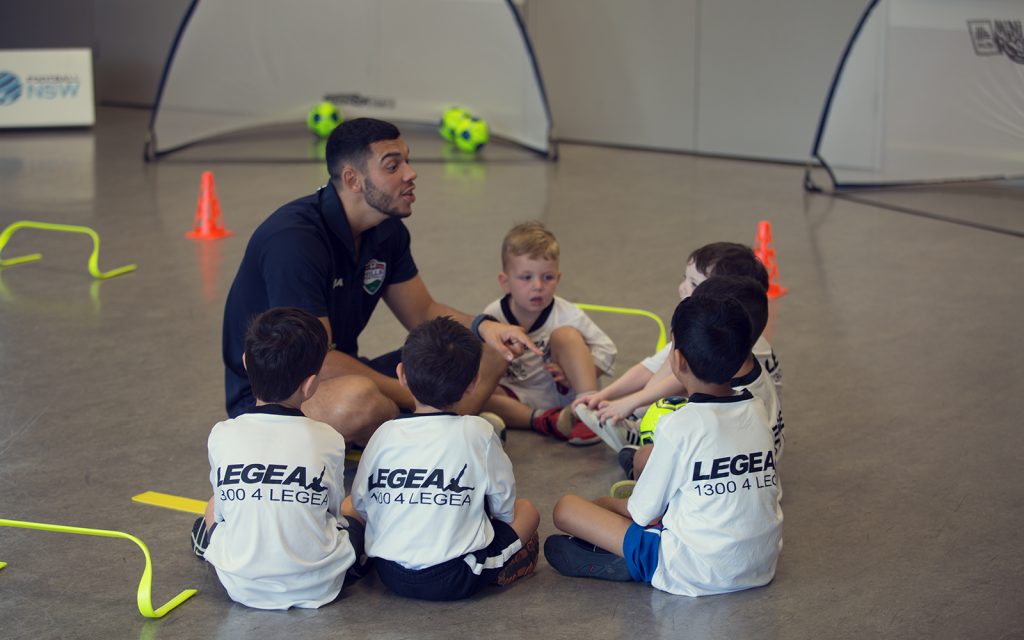 .
Thank you for spending a couple of minutes to ensure Hills Football is the recipient of a $200,000 grant thanks to the NSW Government My Community Project.
Each electorate in the state has been awarded $260,000 to be awarded to the project with the highest amount of votes.
What's our project about?
Children aged 3-5 enrolled within Community based Childcare centres will be educated on the importance of physical activity, social interaction, team work, discipline, whilst improving their gross motor skills in a safe, inclusive and diverse environment, using recognised Football techniques to deliver these life skills. The program also includes a Participation Pack, allowing them to use the learnt skills outside of the program or with siblings and friends.
Hills Footballs Football for All program is a pathway to Community football, using football as a vessel for life skills. The community/participants will use the skills and opportunity given in this Program to seamlessly integrate into Club Football. We believe football should be available to every demographic within our Community and view this as a perfect way to connect this demographic to our Wonderful Hills Community.
Hills Football will offer this program to all Community based Childcare Centres within the Hills Shire, using our established model currently operational through Private Childcare centres. We have the operational processes and resources to deliver this program just not the funds provide this service to the Community based Childcare Centres whose parents struggle to afford this luxury for their children. This program will be the first of its kind in Australia.
Why should you vote for this project?
This program is the first of its kind in Australia.
Disadvantaged Children will be offered the opportunity to engage in an organised Football Program free of charge.
Gives an otherwise not available option, for Children to feel included in community Football and learn life skills through Football.
.
How to vote for Hills Football & Kellyville Kolts
Firslty, FOLLOW THIS LINK to the Service NSW Portal
1. Select your electorate
From the My Community Project Homepage or the Browse projects page
2. Log in or create a MyServiceNSW Account
To find out if you already have an account, or to create one, go to www.service.nsw.gov.au, call 13 77 88 or visit a service centre.
3. Verify your identity
You will need:
To live in NSW.
To be at least 16 years or over.
Your Medicare card, which will verify your name and age.
To tell us your NSW residential address so we can identify your electorate.
The verification process is carried out by Service NSW.
4. Shortlist your favourite projects
To shortlist your favourite projects:
Go to Browse projects.
Click on a project to read about it in detail.
Click on the star icon to shortlist Hills Footballs Project – you can do this from This Link
We encourage you to vote for Hills Footballs project number 1, then Kellyville Kolts Project number 2, then select your 3rd favourite project.
5. Arrange your top 3 to 5 projects
When you have at least 3 projects in your shortlist:
Go to 'My shortlist'.
Arrange between 3 and 5 of your favourite projects in order of preference.
Your preferred projects will be given points:

1st preference – 10 points – Hills Football
2nd preference – 5 points – Kellyville Kolts
3rd preference – 3 points – Community Skills Classes
4th preference – 2 points – Nil
5th preference – 1 point – Nil
By voting in the above mentioned order, we will ensure that two of the approved project with be Football related.
6. Submit your vote
After arranging your favourite projects in order of preference, submit your vote.
Remember:
Vote for projects in the electorate you live in.
You can only vote once.
You can't change your vote after it's been submitted.
.