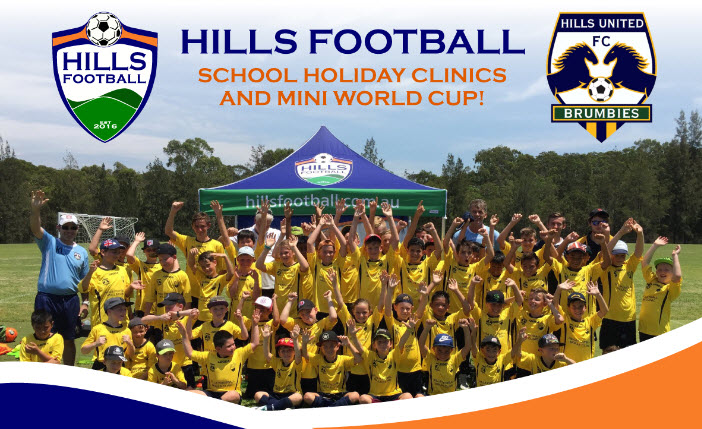 Holiday Skills Clinic & Mini World Cup
Hills Football Holiday Clinics are back, but this time revamped!
Participants will receive 2 days of skills training under the best possible coaching in the Hills. Then they will take part in an epic one day Mini World Cup with prizes for the winners!
What is it?
The Hills Football Holiday Skills Clinic and Mini World Cup is 3 days of coaching, training, skills but most importantly, FUN!
The clinics will be under the tuition by Socceroos legends Steve O'Connor and Alex Tobin as well as qualified coaching staff.
Who?
All Hills Footballers aged 6 through 13.
Where?
Russel Reserve, Rouse Hill
When?
Clinic 1 = July 9, 10 & 11th – 9am until 12.30pm
Clinic 2 = July 16, 17 & 18th – 9am until 12.30pm
Inclusions?
Each participant will receive a Hills Football Jersey, Shorts and Socks
Cost?
The cost of the clinic is $175, per person per clinic.
If you register for both clinics, you will receive a $10 rebate (rebate will be sent at the completion of the clinics)
Structure?
Each clinic will consist of two days of football training taught under the FFA national curriculum. The third day will be an epic mini world cup battle with a winner takes all prize! The mini world cup teams will be selected by the coaches at the clinic to ensure a fair competition is created.
.