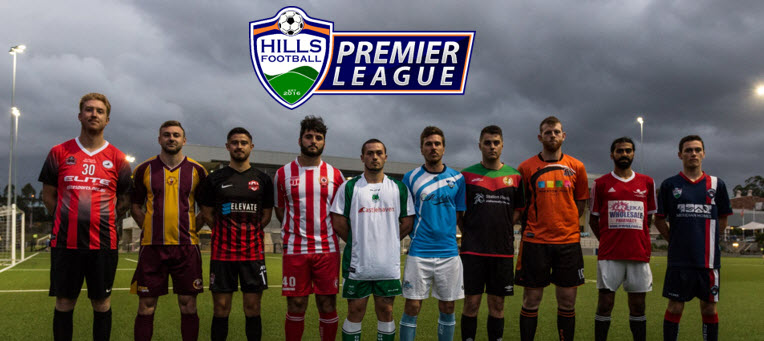 Hills Footballs Premier League 1 season preview – PART 2
Winston Hills
Last Season's Finish: PL1 2nd, Runners Up in GF (def. 2-0 by Kenthurst). Reserve Grade Runners Up.
Winston Hill's will feel they're owed another shot at the Grand Final this year, after having both grades fall at the final hurdle in 2017.
Depth and firepower look to be their strengths once again in 2018.  Both grades netted an average of 2.5 goals per game last season, and the addition of several young guns from their U21 Grand Final winning side might be enough to help them go one better.
All reports suggest pre-season went according to plan, with trials against strong opposition providing the perfect platform to launch their 2018 campaign.  Coach Tony Harrera will be feeling optimistic about his prospects, given the opportunity to be the most successful PL1 club for two years running.
Winston Hills host Norwest FC to start their season.
Ressies 1pm
Firsts 3pm
Kenthurst
Last Season's Finish: PL1 1st
There's something special about leaving an association as top dog, only to then repeat the feat against new teams in a different competition the following year.  That is exactly what the Bushboys from Kenthurst managed to do last year, winning the Premier League in GHFA in 2016, prior to their most recent Hills triumph; a feat surely not to be repeated.
Success can be addictive though, and they'll be expecting nothing less than another Grand Final win in 2018.  The New Year brought in a in some fresh changes, with coaching duo Graham Forbes and Brendan Renaud taking the reins, and some young talents brought in to replace departing champions.
A strong pre-season led by remaining captain Tom Geekie saw Kenthurst rack up a strong win in round three of the FFA cup, leaving the side primed for Round 1.  Signs look ominous for those looking to dethrone the reigning Premiers, however they'll be hoping for more depth given the struggles of their Reserve grade side in 2017.
Kenthurst host North Rocks with the first grade kicking off at 3pm, Ressies 1pm.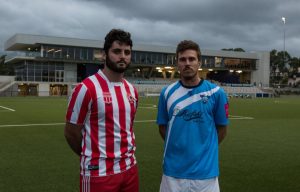 Coptic United
Last Season's Finish: PL2 1st
Coptic United F.C. return for their third season in the Hills. After winning the NSW CFA Premier League in 2015, the club made the switch into the rapidly expanding Hills Association. Whilst the transition proved challenging, the club showed strong promise, only narrowly missing out on a finals series birth in 2016. Nevertheless, following some minor adjustments from the prior season, the club continued building in 2017 and went on to beat all top 4 teams before claiming title to the inaugural men's Premier League 2 competition.
With so many successes since its relatively recent inception, the club has earned itself a reputation for developing talented footballers. Many former players have gone on to join top teams within the NSW NPL competition.
The club has heavily recruited in the off season, with youth development becoming a main focus. Whilst 2018 represents a new season, the goal for the club remains much the same.
Castle Hill United host Coptic United in a postponed kick off to the season on the 10th April.
Reserve Grade 6pm
First Grade 7.45pm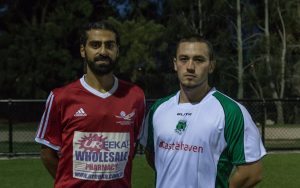 Norwest
Norwest have approached their inaugural season in Premier League 1 slightly differently to the other clubs making the jump.  Instead of building on lower grade successes, the cougars have opted for a completely different squad to the one that took the field in PL2 last year.
Built around the foundations of an established groups of players from a nearby association team, Norwest hope the new PL1 squad provides a goal for their juniors to aspire to be a part of.
Players from various clubs looking for a Premier League start in the Hills Football competition have joined the squad, including some home-grown talent who were playing in the Norwest juniors last year.  Coaches Leo and Maikil – alongside manager Dave – have taken control of the squad, thankful talents Jordy and Jackson made the move alongside them.
The squad is looking to show on the field, the commitment they have had to training.
Norwest travel to Winston Hills to kick off their season.
First Grade 3pm
Reserve Grade 1pm
Glenhaven FC
Glenhaven FC  are coming off the back of a successful campaign in 2017 with Reserve Grade finishing Minor Premiers of PL2, and First grade missing the Minor Premiership by a couple of points. Both Reserve grade and First grade also made it all the way to the Grand Final, unfortunately falling at the final hurdle.
The squad from their 2017 remains largely without loss, yet benefits from an injection of both youth and wisdom thanks to a successful trialling process late last year. With the great coaching staff of the 2017 season back on board, and a new home ground in Glenhaven Oval, The Zellas are looking to solidify their spot in the Premier League 1 division for many years to come.
Glenhaven FC host Baulkham Hills is Round 1
Reserve grade 1pm
First Grade 3pm