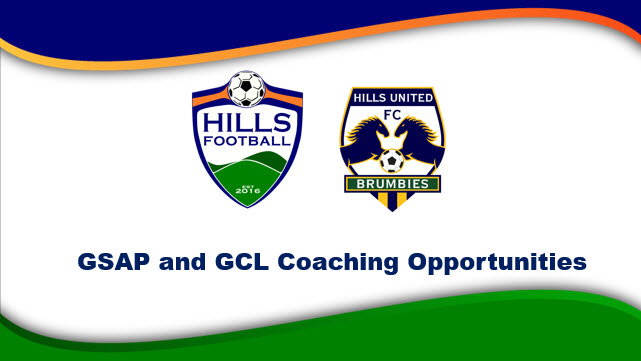 Hills Football and Hills United FC have joined forces and have applied for a FULLTIME Girls Skills Acquisition Program and Girls Conference League License. Due to this, we are searching for suitably qualified coaches and assistant coaches to fill the roles.
We are searching for coaches who have a passion to develop female football, motivated to help players achieve the best of their ability, a positive mentor for players, the ability to commit to 3x night per week training and one match on Sundays and who is either C Licensed or willing to obtain.
In 2019, the delivery of the GSAP and GCL programs will be under the watchful eye of Hills United FC and technical Director Alex Tobin. Coaches will be given the unique opportunity to craft their skills and develop their own coaching ability with Alex's full support.
ALL GSAP & GCL Coach / Assistant Coaches positions are paid dependant on your skills qualifications and experience.
If you would like to express your interest, PLEASE CLICK HERE