Female Football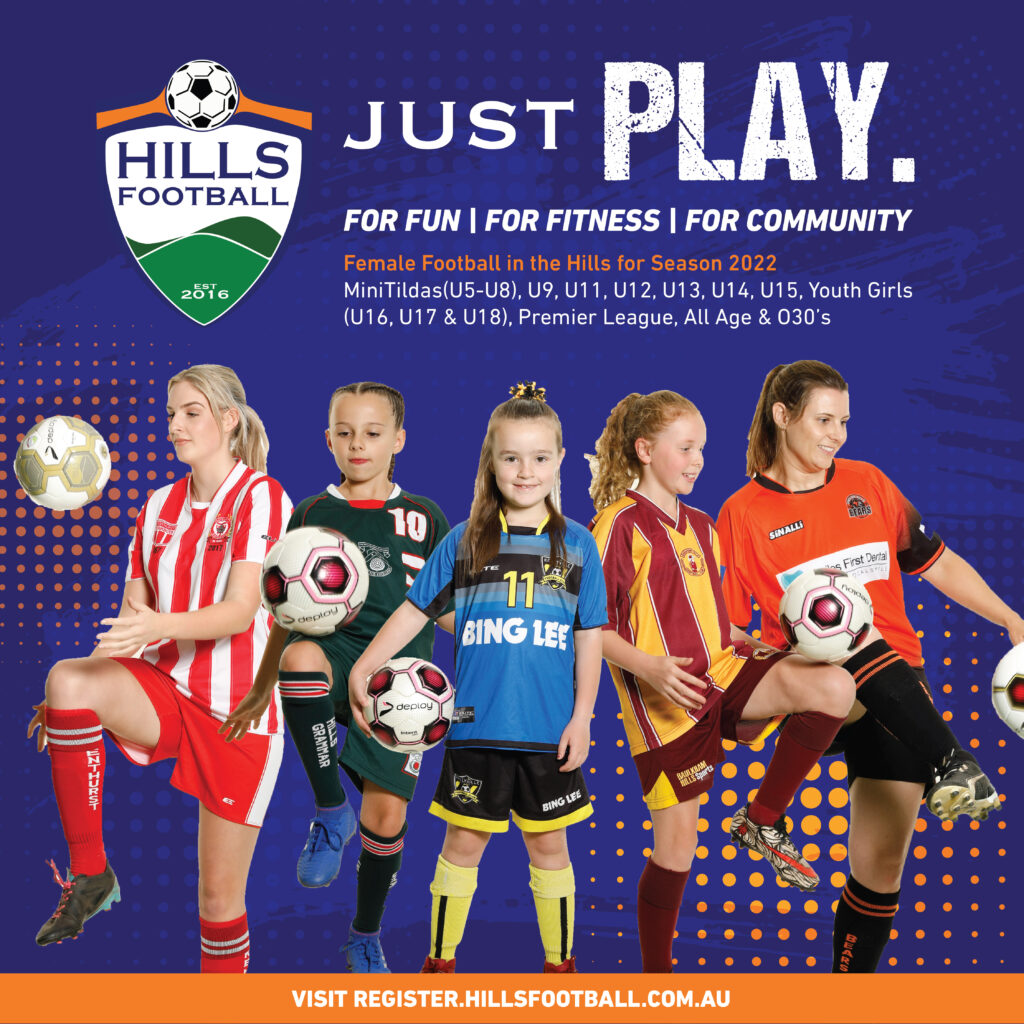 From the 2020 to 2021 season, HFI saw growth in registered female players by 20%, doubling the number of teams across the two seasons. With the growth of women's football and the 2023 FIFA Women's World Cup approaching, Hills Football is dedicated to providing playing options to females of all ages, backgrounds, and ability levels. The female age groups offered and competing in the winter football season include the following:
MiniTildas
Female only competitions for aged 9 years and above playing on Sundays during the winter football season. Clubs may offer female only teams for players aged 5-8 playing in a mixed competition on a Saturday. This is a great opportunity for players (either new or experienced) to play in a Small Sided playing format with a team and to have some fun with their friends.
Female Age Grades
Female only competitions in Season 2022 include MiniTildas (U5-U8), U9, U11, U12, U13, U14, U15, Youth Girls (16-18), Premier League, All Age Womens and Over 30's Womens.
Women's Premier League
Launching in the 2021 season, the Women's Premier League is the top tier of women's football within our competitions. Clubs competing in this league include:
Castle Hill United FC
Kellyville Kolts SC
North Rocks SC
Rouse Hill Rams SC
Winston Hills SC
Kellyville United
Separate to those already mentioned, alternate playing opportunities offered within the Hills area can include:
Kick-On for Women programs
Kick-On for Women programs are run at a Club level in a social and fun environment. These programs are for female participants who may be beginners to the sport, or are returning from a hiatis, or anyone wanting to have some fun with their friends whilst learning new skills!
To find a club and/or register for the 2022 Season visit – register.hillsfootball.com.au