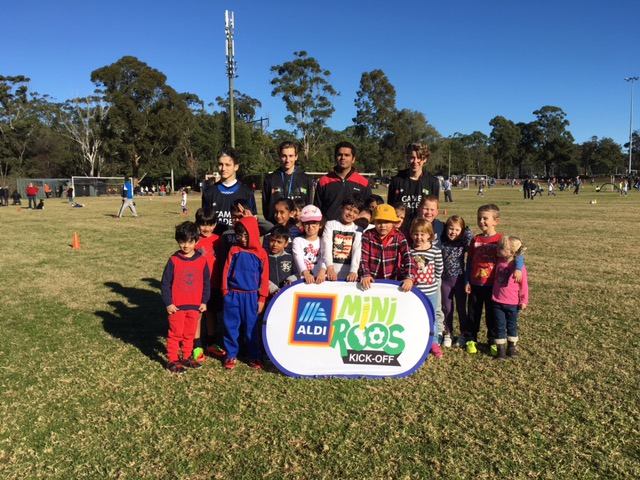 Being the only truly global football code, our game has a proven history of bringing countries and cultures together.  Regardless of barriers, football is a universal language and has the ability to unite people from completely different backgrounds.  This has underpinned the growth and development of the game in Australia, which has manifested in our national side fielding players from a diverse range of backgrounds.
Modern examples of our current crop of Socceroos include the exciting wonder-kid Daniel Arzani, who was born in Iran and moved to Australia as a six year old.  As well Milos Degenek, whose family were part of the Serbian population of Croatia, and fled the country during the Croatian War of Independence.  This continues a long standing tradition of both migrants, and the descendants of migrants, wearing the green and gold with pride.
Besides offering an avenue of personal success, football also builds strong community ties, and develops integral skills in youngsters, including confidence, social skills, and a strong sense of purpose and belonging.
To continue this crucial aspect of our beloved game in Australia, the Castle Hill Rockets and Hills Football – with the support of Football Federation Australia – have launched the first FREE Multicultural Mini Roos program aimed at allowing newly migrant families the opportunity to play football in a structured, safe, and friendly environment.  Program manager Sahil Kumar, and coaches Luca Manente, Brayden Simpson, and Julian Napolitano welcomed 20 participants to Eric Mobbs for their first of 6 sessions.  Who knows, we may have a future Socceroo in our midst, but most importantly, the kids had a blast and are all eager to head back this week!
A huge thank you and well done to all involved.