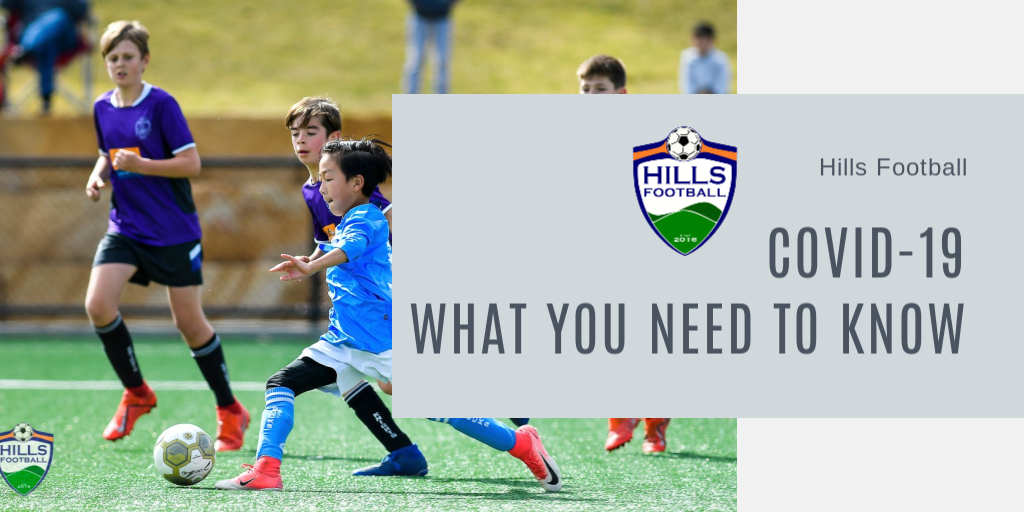 To our football family across the Hills District,
Government communications relating to COVID-19 are entering a new phase with the announcement on the easing of restrictions for public gatherings, business, and travel. Among the changes is the recent release of the Roadmap to a COVIDSafe Australia, which has provided a three-step pathway for easing restrictions. Roadmap to a COVIDSafe Australia
With the easing of restrictions, Football NSW has lifted the temporary suspension of football, in respect of training activities only, effective 22 May. As we enter Step 1 of the pathway, we emphasise that no competition matches are permitted to be played (either "friendly" matches or as part of a training session) at this time.
All training activities are required to be conducted in accordance with the Public Health Order available on the NSW Government website.
Football NSW has issued a series of guidelines to the Associations and Clubs with recommendations on Return to Training.
· Return to Training Level 1 Guidelines Booklet
· Return to Training Checklist Requirements
· Return to Training Posters for Coaches and Teams/Players
· Return to Training Venue Posters
· Return to Train – Team Attendance Template
Hills Football acknowledges the challenges faced by its Member Clubs and the football community to implement these guidelines and appreciates the significant undertakings of our magnificent volunteers as they provide the support and education needed for Clubs to successfully implement changes and move through the various levels of the Roadmap.
To assist in this process, Hills Football will publish guidance relating to the many questions received through its FAQ's notice to be posted on Facebook and Hills Football website.
Hills Football strongly urges all members and the broader community to download the Australian Government's COVIDSafe app on your personal devices as part of the plan to slow the spread of COVID-19.
As we move through the changes, we remind everyone of the importance of continuing to reduce your exposure and chances of getting COVID-19 by adhering to the above guidelines and observe all signage displayed around club grounds. Furthermore, remain vigilant to the current Government health advice and rules of social distancing.
Thanks goes out for your continued efforts in flattening the COVID-19 curve. We continue to engage with our governing bodies as to when we may be able to return to competitive play and await advice from Football NSW to progress to the next Step 2, Return to Play.
Stay safe,
COVID-19 Task Force
Hills Football Home Training Episode 1
Hills Football Home Training Episode 2
Play Football – Skills Hub