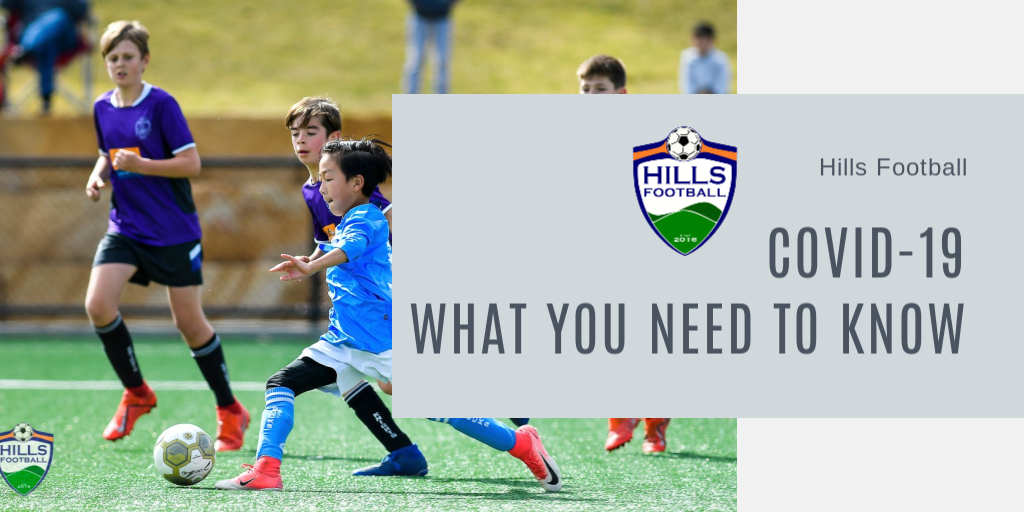 Despite the challenges faced in 2020 due to Covid-19, the 2021 HFI season started overwhelmingly positively. HFI recorded its highest ever registered participation numbers; just shy of 13,000 participants, doubled its female football teams and successfully launched our Women's Premier League. This is in no small part to the tireless efforts of our 21 Clubs and their volunteers who have ensured the best possible playing experience for participants of the Hills region.
During the July and August lockdown HFI has engaged with Football NSW (FNSW), other local associations, the Office of Sport and local council to assess and determine the logistics of returning to play for the 2021 season. Following the most recent lockdown announcement from the NSW government, extending lockdown until 28 August 2021; HFI met with all stakeholders including its member clubs to formalise their position on the 2021 winter competition status. Due to the inability for our governing body to provide clarity and further information, the board of HFI in conjunction with our member clubs have made the extremely difficult decision to:
Abandon the 2021 winter season effective immediately; and
Not to award competition winners or winners of perpetual trophies.
The decision to has been based on:
Field hire tenure with council for the winter competition ending on 29 August 2021.
No agreement has been reached with the State Summer Sporting Organisations regarding an extension to the winter hire period.
Return to play guidelines are expected to be similar the 2020 season with a phased approach of non-contact training followed by contact training, and competitive matches with limitations on match day participants.
Restriction of movement orders between LGA's is expected to continue post lockdown
FNSW has not made a decision on the continuation of state cups or commencement of the Champion of Champion series. We will be in contact with member clubs as soon as we hear an outcome on these.
HFI values the players, officials, volunteers, and referees that participate in our competitions and understand that with a full season not being completed and participants potentially in financial hardship there will be a need for a partial refund of fees. The HFI Refund policy will be similar to 2020. While we are awaiting FNSW and FA policies, we expect to offer refunds to players returning in 2022 in the following manner:
| | |
| --- | --- |
| Fee Component | Treatment |
| FA | Any refund given by FA will be passed on to the participant |
| FNSW | Any refund of insurance costs or other FNSW costs will be passed on to the participant. |
| HFI | Refund to be based on a pro-rata basis of games completed. |
Summer Football
HFI will continue with its scheduled 2021 Summer Football competitions due to commence the week beginning Monday 20th September; should restrictions allow us to do so. HFI will be able to delay the start of this competition by 1-2 weeks to ensure it falls within community sport requirements should it be required to do so. For more information on 2021 Summer Football visit – Hills Football Summer Comp Registration
Acknowledgement to Clubs
HFI would like to thank all our 21 Member Clubs, committees, volunteers, and officials for their tireless efforts in both facilitating play and navigating once again through such difficult circumstances. Whilst we are incredibly hopeful for a return to football in the summer season, we all must now focus on doing our bit in keeping our community safe and healthy in the aim of returning bigger and better for Season 2022.
Thank you, Hills Football community, for your understanding and support.
For the latest documentation on Covid-19 Resources please visit –
COVID-19 Information – Football NSW
Hills Football Home Training Episode 1
Hills Football Home Training Episode 2
Play Football – Skills Hub